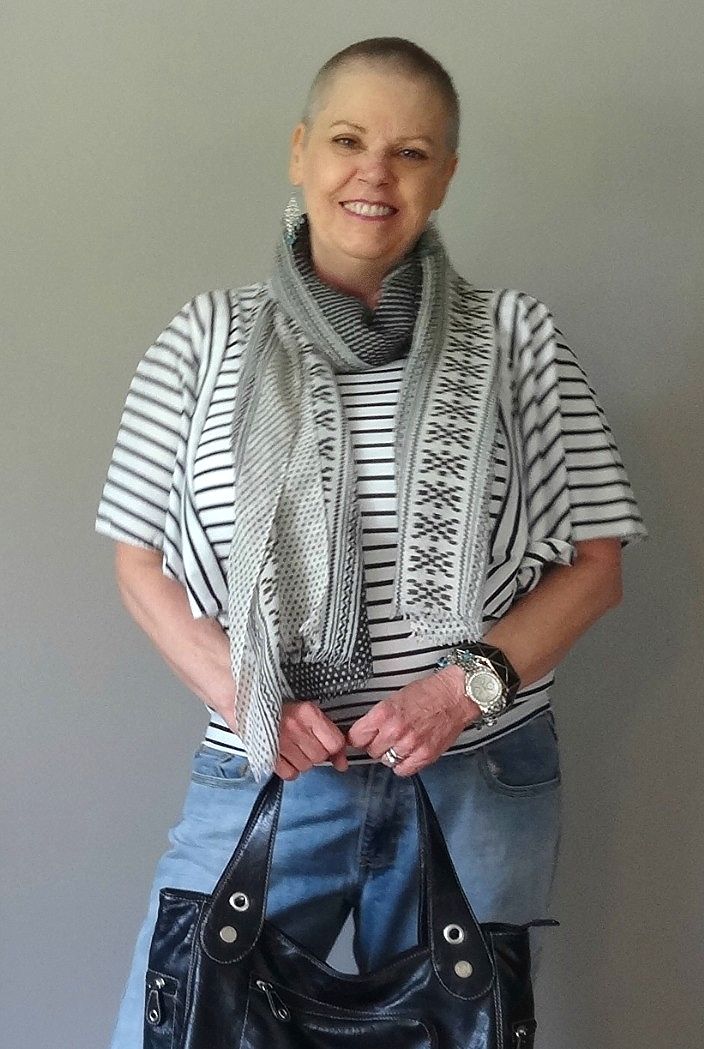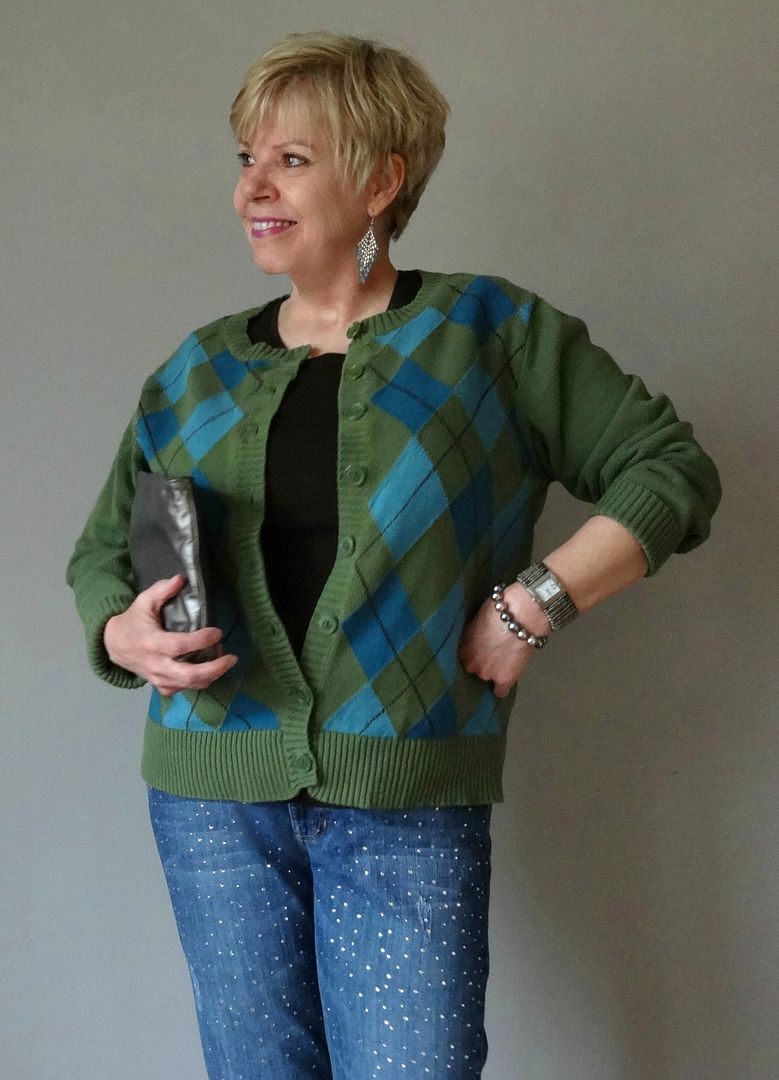 hi Everyone! Yes, I took the majority of your words and advice and had a restful weekend. I stayed at an even pace and didn't get too tired and most of the swelling went down because I was drinking water all day Friday, Saturday and Sunday. Yay! My appointments at the Huntsman went very well. My doctor pronounced that I do not need any further CHEMO! I am
done
! No more chemo is required
,
HALLELUJAH!
With the pace I was staying at all weekend, I can see myself getting more and more healthy as the weeks progress. So I ain't making no promises but, I do see my posts getting to be more and more current and less and less needing to have repeating photos.
I WAS ABLE TO GO TO CHURCH AND I WORE THE

ARGYLE

SWEATER AND ALL THOSE

ACCESSORIES
BUT NOT THE J
EANS
!
I WORE A DENIM SKIRT AND THE

TURQUOISE

S

UEDE HEELS SEEN BELOW
(MY ALL TIME FAVORITE SHOES!!!)
and my hair is more like the top picture, except more white which

I'm really loving!
Why didn't I get a photo of my outfit?
I WAS TAKING IT EASY - - - AS Y'ALL SUGGESTED. THANK YOU! (hug)
See "Argyle Anyone?"
original post
'thrift outfit'
HERE
LINKING WITH:
INSPIRATION MONDAY
THE GOOD RANDOM FUN
CREATIVE MONDAY
Thank you to all of y'all that came by and linked up with us at
"Fashion item Friday".
I get so excited about more and more of you each week. We are always around 50 of y'all and I think that is fabulous considering that I have been in treatment for most of the time this Blog Hop has been out and about in blogland! Your comments warm my heart and I sure hope that more and more of you sweet people continue to join and grow more each week! Thanks so much!!!! ♥ Renae