This
'Spooky'
was for sale at a gift shop.
So fun!
Then
T R U N K or T R E A T
Many of the churches and business's here in Utah have
Trunk or Treat
as a great family fun atmosphere for everyone, young and old to get in the act!
Open your trunk in a parking lot (pre-designated) and share the
decorations, spirit and fun
plus the candy!
Last night one family was giving out cookies and hot chocolate!!!
My ydd and her 19 month old toddler son and I went together.
We didn't give out candy!
That would have been too hard with little LL but we had fun getting candy.
Not very many of the photos turned out.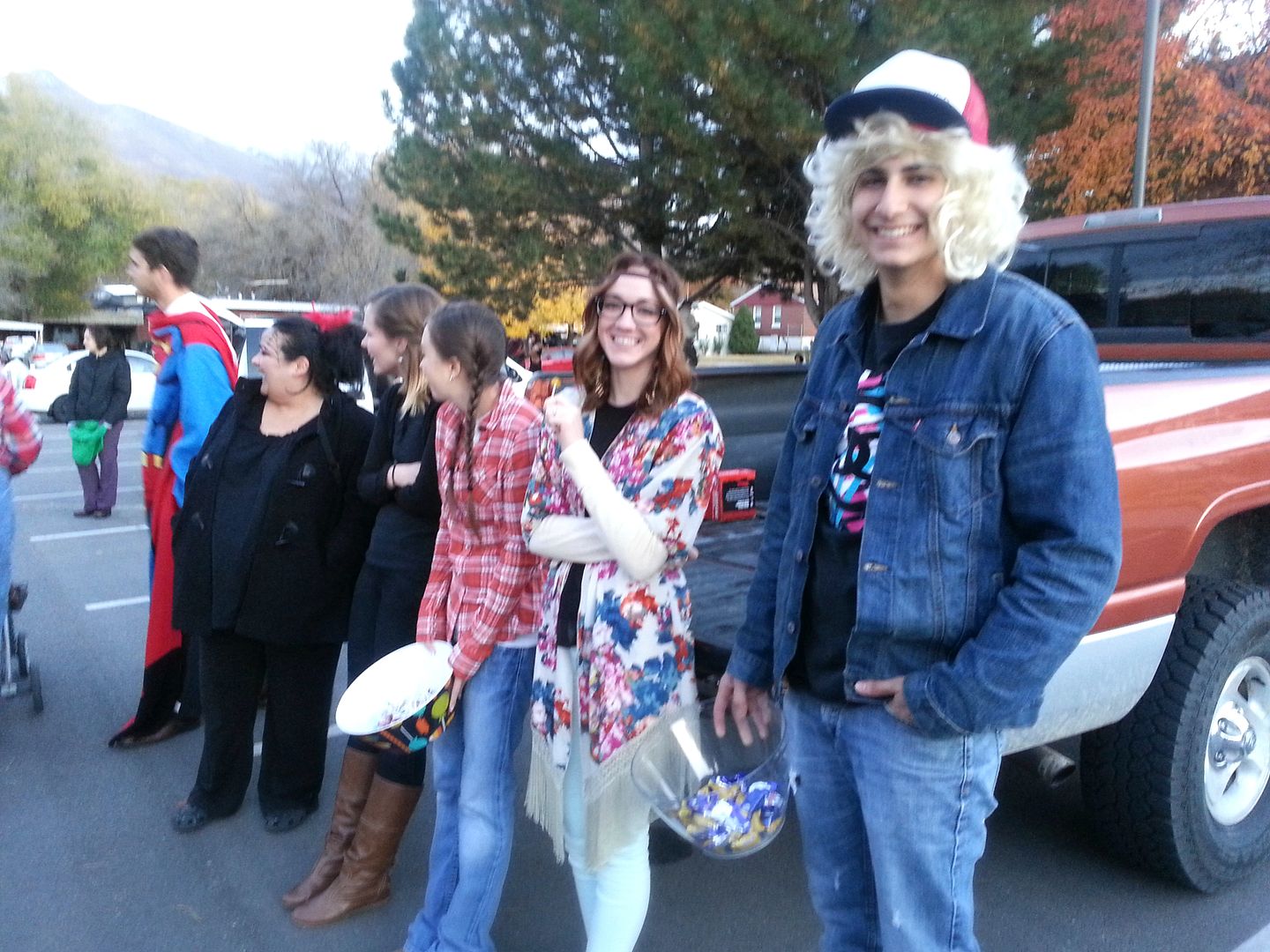 This was at my ydd's church so she knows these sociables ones more than I do.
Notice four of them are looking away from the camera.
That is because they are talking or listening to ydd
(see the plaid on the edge of the pic? That is her arm.)